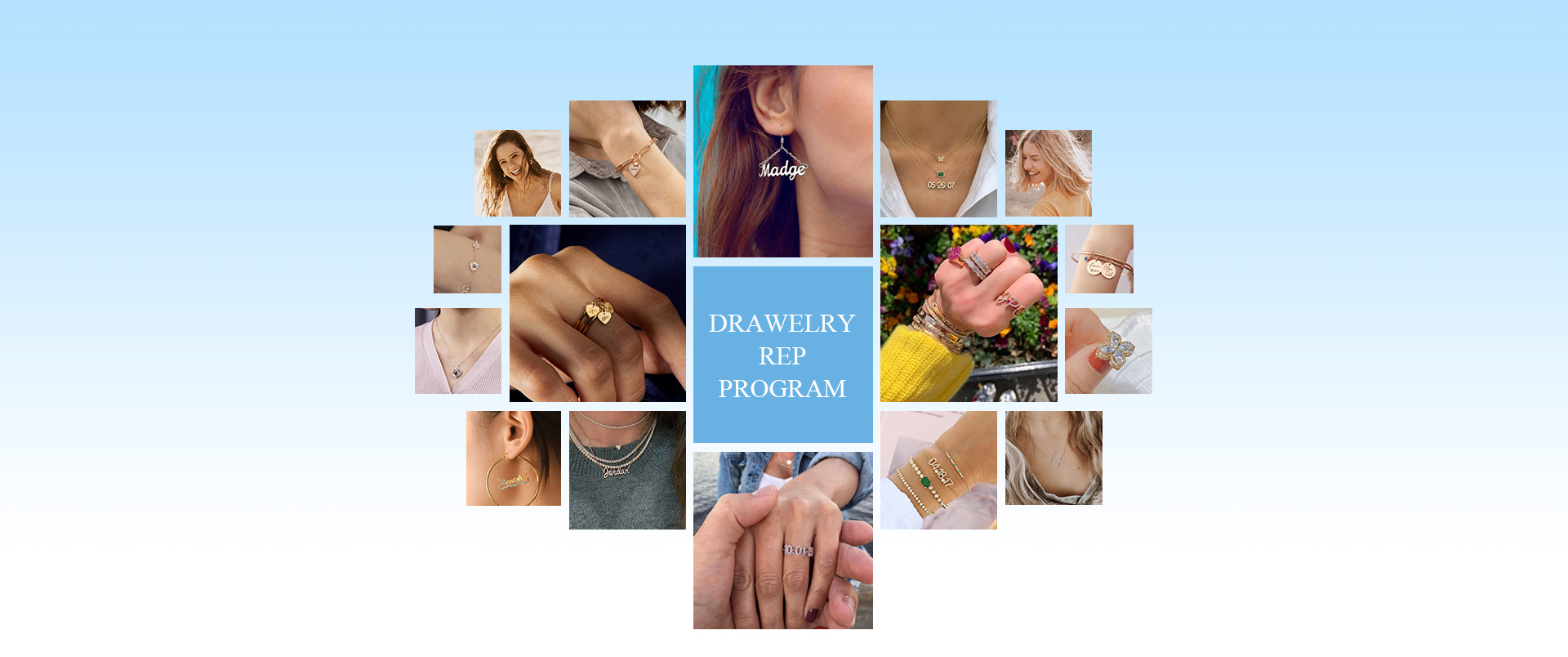 Welcome!
 drawelry Rep Program is now open!
Are you:
▪ Obsessed with jewelry, home&living, apparel?
▪ A social media guru?
▪ Interested in a fun way to earn money?

If your answer is Yes, Yes, Yes! Then, Drawelry Jewelry Rep is the perfect opportunity for you! Join our team, and spread the love !
Perks of being a Drawelry Brand Rep:
As a Drawelry Brand Rep, you'll be rewarded for your efforts!
▪ Commission
- You will earn 15% commission on all referred sales.
( e.g. If the referred sale is $100, you'll earn $15.)
▪ Discount
- You will receive a 10% off unique coupon code for you, family, friends and your followers.
( We will track all sales brought in via your code.)
▪ Be over the age of 18. World-wide Reps are more than welcome.
▪ Create content and post images rocking drawelry merchandise on social media platforms.
▪ Share brand message with organizations in your community.
It's simple! Post and promote the products you love and earn a commission on the sales you generate.

What are the rules of the drawelry Rep Program?

When are Rep rewards processed/shipped?

What if I don't want to be a Drawelry Rep anymore?

How do I link my PayPal account to my Refersion account?
Can my rep code be used with other discount codes?

How do I get paid for my sales?

How do I track my sales and commission?

Do I need to meet a certain sales quota or amount?

How long can I be a Rep for?